Get ready Good People for the Highly Anticipated return of the Brand New First Friday's. Let the party began!!!
THE BRAND NEW FIRST FRIDAY'S ARE BACK!!! WE'RE KICKING THINGS OFF AT THE TREEHOUSE ROOFTOP. A SEXY NEW ROOFTOP VENUE OVERLOOKING DOWNTOWN LOS ANGELES. WE 'LL HAVE COMEDY, LIVE MUSIC AND DANCING TO THE CITIES HOTTEST DJ'S. TELL ALL YOUR COOL FRIENDS IF YOUR NOT HERE ON FRIDAY MAY 6TH, YOUR IN THE WRONG PLACE!!!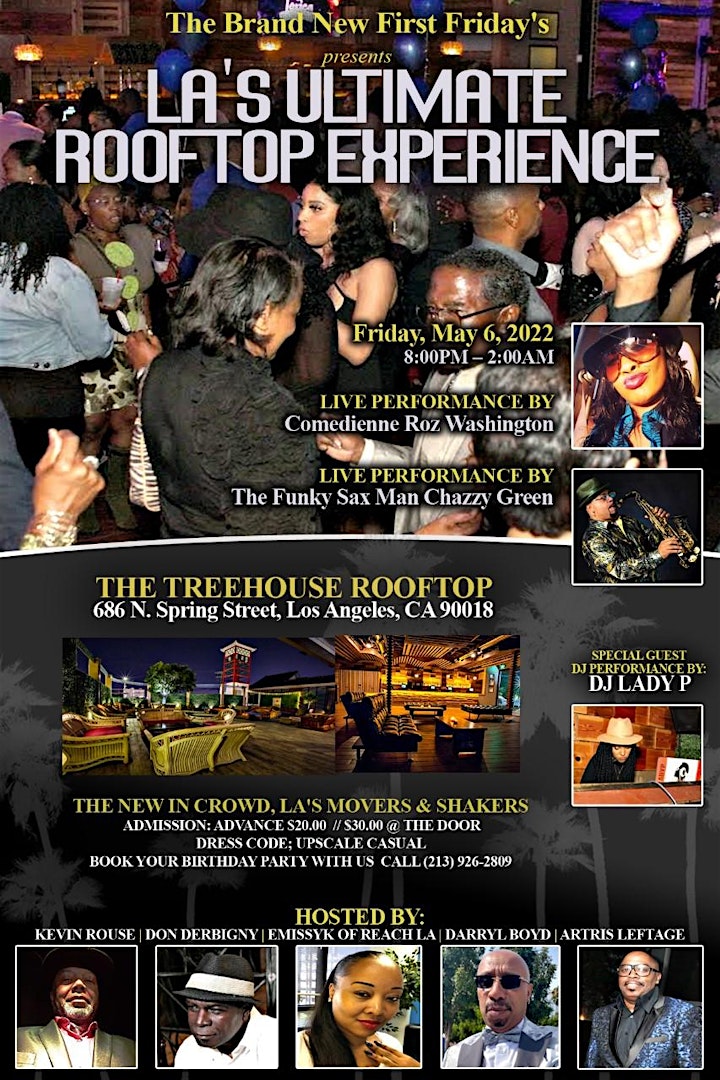 THE HILARIOUS ROZ WASHINGTON WILL ADD A HEALTHY LEVEL OF LAUGHTER , STUPID AND CRAZY TO THE BRAND NEW FIRST FRIDAY'S. ROZ'S KOMEDY AND KAREOKE ROCKED HOLLYWOOD WEEKLY WITH THE WORLDS FINEST AND FUNNIEST COMEDIANS. ROZ IS REAL BLAST, TRUST ME!!!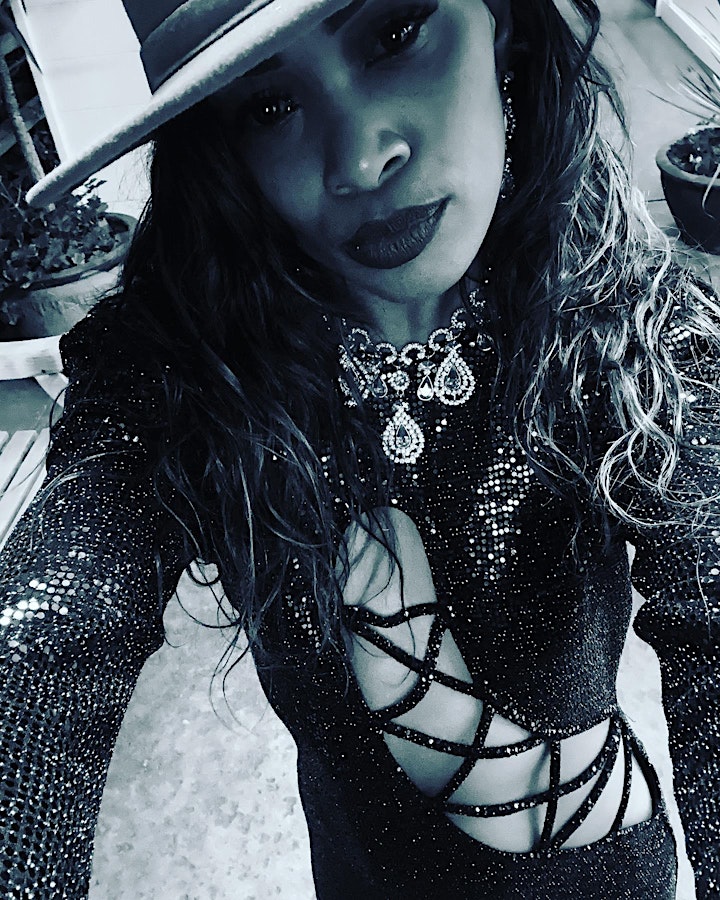 JUST BACK FROM A TOUR OF JAPAN THE FUNKY SAX MAN CHAZZY GREEN WILL PERFORM HIS NEW HIT RECORD, "MY PLACE" WHICH IS QUICKLY RISING UP THE CHARTS AND MORE. CHAZZY IS THE BUSINESS!!!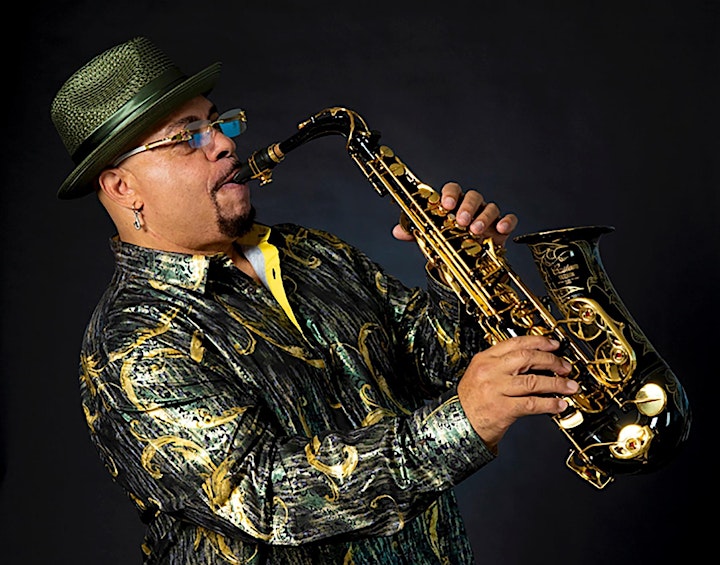 PUT YOUR HANDS TOGETHER FOR THE ONE AND ONLY DJ LADY P. DON'T COME TO THIS PARTY IF YOUR NOT REALLY READY TO DANCE AND PARTY CAUSE DJ LADY P. TURNS ALL THE WAY UP. OLDIES, TOP 40, HIP HOP, NEO SOUL, AND MUCH MORE.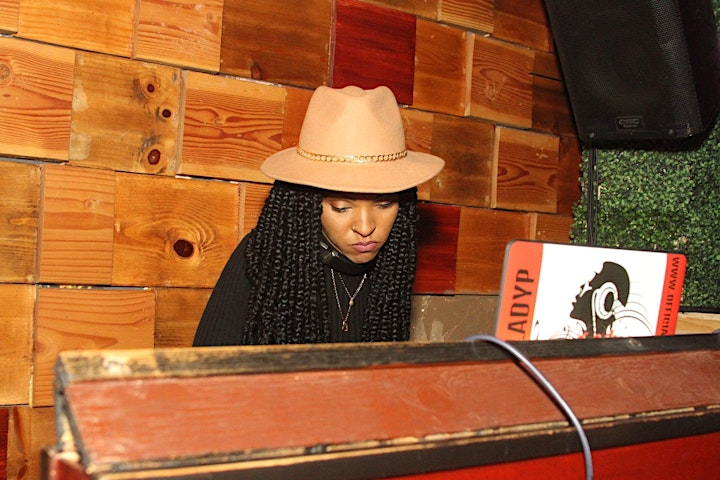 GET READY FOR A RUMP SHAKIN GUEST DJ ROOFTOP SET BY FIRST FRIDAY'S OWN "DJ DEMOND "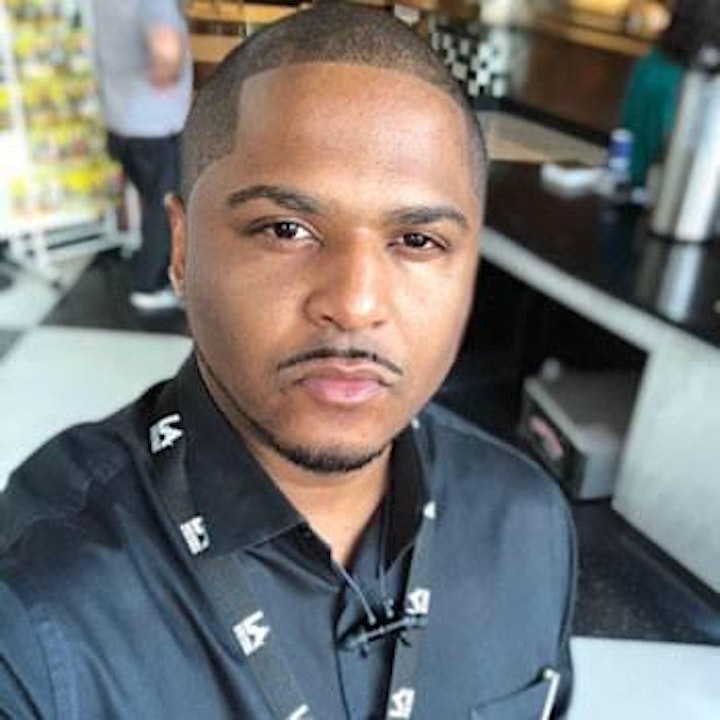 THE TREEHOUSE ROOFTOP IS A SEXY ROOFTOP VENUE OVERLOOKING DOWNTOWN LOS ANGELES. 686 N. SPING ST LOS ANGELES CA.
FREE SECURITY PATROLED PARKING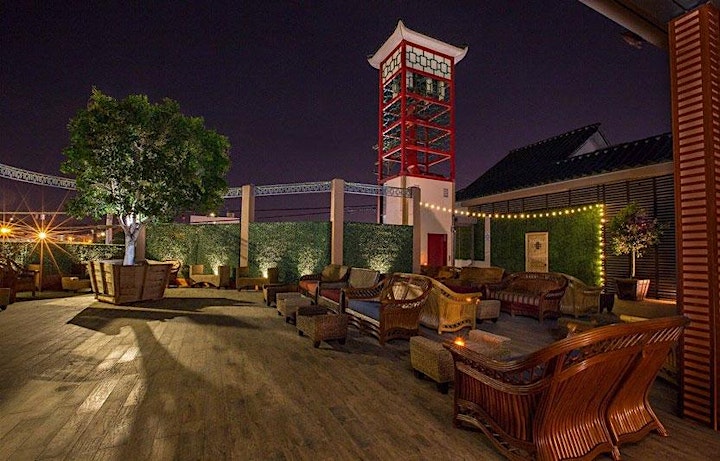 COME WITH A APPITITE BECAUSE THIS BRAZILION BBQ IS FANTASTIC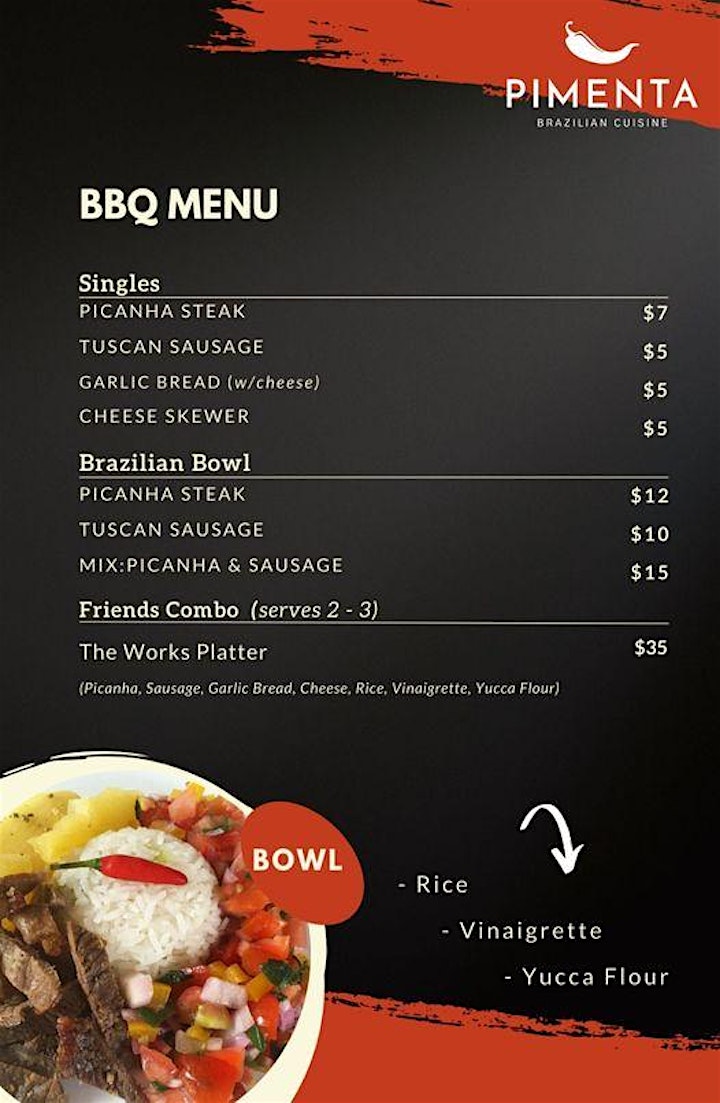 THE BRAND NEW FIRST FRIDAY'S ARE BACK WITH A BRAND NEW FRESH TEAM OF HOT EVENT PROMOTERS AND CO-PROMOTERS. DON DERBIGNY | KEVIN ROUSE | ERICA MISSY K | DARRYL DB BOYD | ARTRIS LEFTAGE THE ULTIMATE EVENT PROMOTERS TEAM.